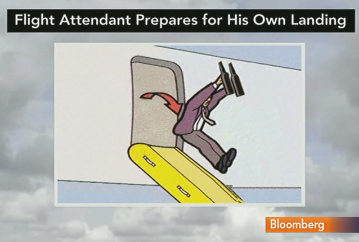 This week's big story is the dramatic, emergency-slide resignation of JetBlue flight attendant Steven Slater. Following verbal abuse from a passenger, he took to the PA system to let everyone on board know that he'd had enough, popped the inflatable emergency slide, threw down his carry-ons, grabbed a couple of beers from the drinks cart, and then slid down to the tarmac and walked to the employee parking lot at JFK.
Working in a restaurant is also a high-pressure situation (though fortunately, there's not TSA screening for diners). So, turning this incident to the wine world: What would it take for a sommelier to shout expletives at diners, hit the fire alarm, grab two fave bottles, and run out the back door?
I put the question to Jean-Luc Le Dû, who was in the restaurant business for 20 years, the last ten as chef sommelier at the acclaimed Restaurant Daniel. (He now runs his own wine shop, Le Dû's Wines, in the West Village.) It turns out that he actually did walk out of a job once! And I also asked him which two bottles he would have grabbed from the famed cellar at Daniel if he had made a dramatic exit.
I also asked the Twitterati (follow along). See all the replies after the jump! And add your own thoughts in the comments.
First, the Twitterati:
Pinotblogger: 1. Ask his opinion on pairings. 2. Choose none of the above. 3. Proclaim the wine tainted. 4. Spit on his shoes. The order is important in bringing about the requisite mania.
Greghirson: I'd add [to pinotblogger] – ask for the bottle price to be prorated for the sip the somm. took.
vinomarket: @drvino Taking an order from my mother would do it.
LCFwino: @drvino Larry David?
rmacomb: @drvino seemingly hourly requests for white zin or wine snobs who think every 3rd bottle is corked
jimwinebeer: @drvino one too many of the "return-a-wine-to-demonstrate-the-heft-of-my-private-parts" types; it's wine, not manliness in a bottle
ebwinenews: @drvino lack of tips / half a gram / unresolved childhood trauma
nyplayful1: Customer sez "Cakebreadsthebomb!"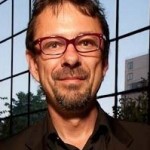 And now to the actual experiences of Jean-Luc Le Dû:
Pretty funny.

I quit the restaurant business when I sensed this could eventually happen to me.

This being said, I mostly had a lot of fun working as a sommelier in a top restaurant. While I've encountered a few really difficult customers during my 10 years at Daniel, I mostly tremendously enjoyed my interactions with most of them.

It's not like I was working on an overcrowded plane with customers pissed off from the start because airlines take advantage of them in every possible way (I'm not taking the side of the passenger in this week's incident as she had no business not confirming to FAA rules and regulations)

Now, If I'd blown a gasket and left, I would have grabbed a couple of Chartreuse Tarragone vintage from Daniel's private stash! Voila!

I did once walked out in the middle of service at Bouley in the early 90's because the Maitre d' was such a prick (The one whom the play "Fully Committed" was written about). I gave him my jacket in the middle of the dining room and went home. Like nothing happened, he called me the following morning to ask if I was coming for the lunch service. That place was zoo!