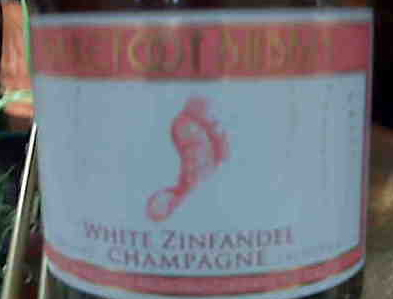 Site reader Supertunaman sent in this label shot (about the quality of most UFO sighting photos) with the comment, "LOLOL!"
What's so funny? If Miller is the Champagne of Beers, perhaps this is the Champagne of White Zinfandels?
Actually, since a 2005 bilateral accord between the US and the EU, the term Champagne cannot be used on new labels of American sparkling wine. So this Barefoot wine (now owned by E. & J. Gallo) must have been approved sometime prior to that as existing labels at that time were grandfathered. Also of note: the last time I checked, there were zero hectares of Zinfandel vines in Champagne.