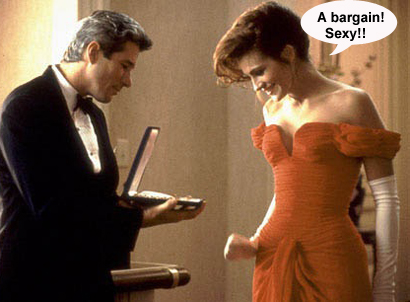 Tim Harford writes a column in the weekend FT called "Dear Economist: Resolving readers' dilemmas with the tools of Adam Smith." This week he takes up the topic of wine thanks to a letter from a student who wants to impress his girlfriend in a restaurant despite being on a budget. Here's Harford's advice:
You assume that the price of the wine and its quality can be neatly separated out. This seems reasonable, but is wrong. Price changes the very experience of quality. Neuro-economists have found, for instance, that while placebo painkillers work, they work best if the subject thinks they are expensive. Energy drinks give you less energy if you buy them at a discount. (Yes, really.) And of course, wine tastes better if you believe that it is expensive.

One possibility is to conceal the price of wine from your girlfriend and tell her you're buying the expensive stuff when in fact you are buying the house red. This is a white lie: many people prefer the taste of cheap wine in blind tastings, and by claiming it is expensive you will quite genuinely improve the way she thinks it tastes.
Perhaps. But buying expensive wine might make the student look profligate. Or like a chump since price is actually an unreliable indicator of a wine's quality especially as there are so many values in the market today. And, if caught, passing off Prosecco at vintage Champagne prices might deflate more than the bubbles on the table.
In fact, there are other ways for this student to impress rather than price: I say choose a restaurant with a good wine list, order a Zweigelt, an easy-drinking red from Austria that suffers a discount because nobody thinks they can pronounce it, or a lip-smacking, natural cru Beaujolais. After she has tried it and loves it, tell her the wine is a steal. Or go to a nice BYOB and scope out something at a good shop beforehand. You don't have to be an economist to think that finding a terrific wine value is pretty damn sexy.
What's your advice?