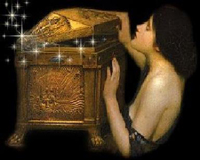 So the King of Spain, 18 bottles of Grenache, and a man wanted by Interpol walk into a conference in Rioja. Sound like the start of a bad joke? Welcome to the reality that is Wine Future!
The two-day Wine Future Rioja 09 event next month will showcase a long list of wine luminaries including Jancis Robinson, Oz Clarke, Steven Spurrier, Gary Vaynerchuk, Jorge Ordonez, and Robert Parker.
The pinnacle of the wine summit will be a premium tasting with Parker (who will be meeting King Juan Carlos during his trip, Parker's first to Spain since 1972). Limited to 450 attendees, the VIP tasting costs 217€ but can only bought in conjunction with the 783€ conference ticket. Parker and the organizer selected a lineup of 18 grenache based wines, seven from Chateauneuf-du-Pape, five from other parts of Spain, two from California (including one aptly named Pandora), and four from Australia.
Can you imagine a top-dollar tasting in Napa Valley, sponsored by the Napa Valley Vintners, that showcased the wines of the Rhone, Australia, and Argentina?
Grenache, of course, is not the top dog in Rioja, land of Tempranillo. So the local hosts and sponsors of the event took afront and after much protest that included the regional Partido Riojano joining the fray. Now, two wines from the Rioja have been added, the Marqués de Riscal de 1945 and a Contador 2007. Neither of those wines contains any grenache.
But the drama doesn't end there. The event organizer, Pancho Campo, has resigned from his position to "focus on clearing his name" according to Decanter. In 2003, a court in Dubai found him guilty in abstentia in a dispute stemming from his time as an event organizer and promoter in Dubai. Jim Budd has a thorough round-up of the evidence; Manuel Camblor has been writing about the events recently in Spanish on his blog La Otra Botella.