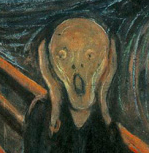 An op-ed in the Times yesterday puzzled over why beer sales are down while the economy is also in the dumps; there's a perception out there that people drink more alcoholic beverages during a recession but a slump in beer sales defies that logic. The author pays a passing mention to wine, indicating that Constellation, the world's largest publicly traded wine producer, has said they will have to "recalibrate" sales expectations.
But have Americans gotten so into wine that even a recession can't take wine off the table? It appears that wine sales sales for 2008 may be up fractionally by volume but the value is likely to be down since many consumers are "trading down," or reaching for less expensive wines.
We last checked in with you about your buying habits on September 29. Lots has happened in the economy since then. Tell us how your wine buying and consumption is now! And with the new polling software, you can now select two answers!

Loading ...