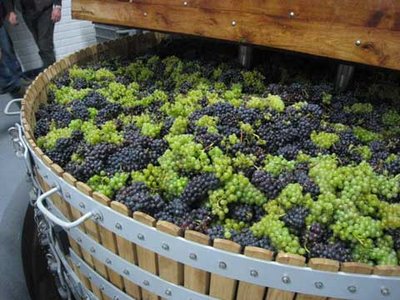 And we're back with a "where in the wine world" photo! This photo is from harvest time, just last week somewhere in the wine world. But where was it? Feel free to show your powers of deduction for partial credit.
Further details to be revealed later…Send in your photo if you think you can stump us.
UPDATE: Yes, Martin nailed it! He must read Peter Liem's fine blog, where I found this excellent photo and reproduced it with his permission. Check out his photos from Rene Geoffroy and more since he lives in Champagne!