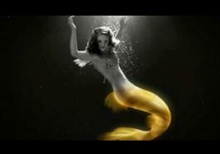 I had the good fortune of appearing on Colin Marshall's NPR show and podcast, "Marketplace of Ideas" recently. Colin asked great questions and gave me a chance to talk about the issues in my book, Wine Politics: How Governments, Environmentalists, Mobsters, and Critics Influence the Wines We Drink, for my longest interview ever–a whopping 53 minutes! Download it from the show home page or as a podcast from iTunes if you can stand such a dose of Dr. Vino.
One of the questions that he asked me is whether Yellow Tail is a "gateway" wine. In case somehow the ten-million case wine brand from Australia had escaped your attention, they are now following up a billboard and print ad campaign with a $6 million campaign on teevee (find this wine).
With such scale, the brand owners must source from a wide area; indeed, the geographic origin of the wine is simply stated as "South Eastern Australia," a vast area that encompasses virtually all Australian vineyards. With such a wide reach and an effort at consistency across bottles and vintages, the wine defies what many of us wine geeks look for in wine, which is individuality and the expression of where the grapes are grown.
So will people come to wine through Yellow Tail and then move on to more expressive wines? In the interview I said that it is a "gateway" wine. Having people reach for wine of any sort will hopefully lead them to enjoy the fruits of the vine at first and then lead some more curious to explore wines from other, more specific, places.
What do you think?