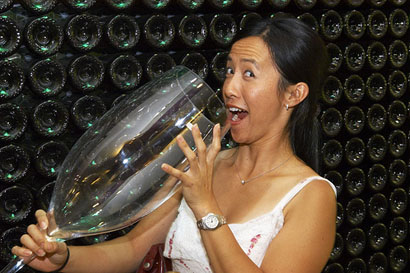 "Oversized wine glasses in British pubs cause worry among pols, health officials," blared a headline in the NY Daily News. I have to admit that when I saw that, I feared that there had been a Riedel war in a London pub, perhaps a jousting match with broken stems.
But it turns out that "big glasses" are being blamed on binge drinking! Roll the tape:
"The glasses are larger and the wines are a lot stronger. It's a minefield for anyone trying to keep tabs on what they've had," said Srabani Sen, head of Alcohol Concern, a charity.
While binge drinking is no doubt unfortunate and apparently has risen to worrying levels in Britain, are big glasses to blame? Have your say in the latest poll!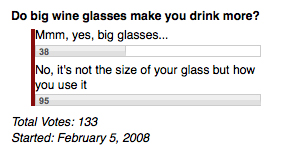 poll now closed
UPDATE: now with intel from London in the comments – Golly and StuckatLGW
Image: John Joh, with permission