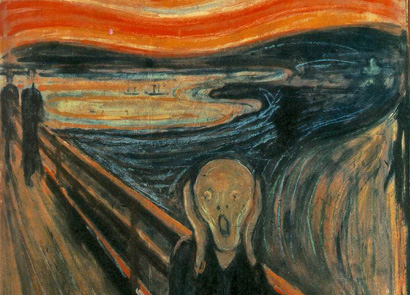 "World Markets Plunge on Fears of U.S. Slowdown" was the headline from the NYT site yesterday. Lovely! Time to buy gold, everybody! (Oh wait, it's already at new highs.)
The good thing about wine is that you always need it. As Napoleon is reputed to have said about champagne, "in victory you deserve it; in defeat you need it."
So how will a declining economy and stock market affect your wine purchases? Have your say in the latest poll! Feel free to hit the comments if you have more to say than the choices shown here.
On a related note, how are those importers feeling about raising prices thanks to the falling dollar? Ouch. Stuck between a rock and a hard place.
UPDATE: a Reuters story on the weak economy and the fine wine market quotes several prognosticators–including Dr. Vino!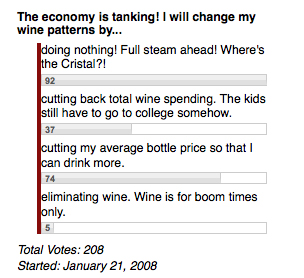 poll now closed