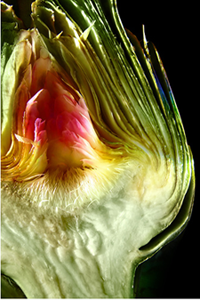 Conventional wisdom: artichokes and wine are an impossible food-wine pairing!
Tim Hanni sez: add salt and lemon juice to the water while cooking them to mitigate a strong sweet taste or a strong bitter taste that people get while tasting wine (or water!) with them.
What say you? Hit the comments with your thoughts, on this, our most impossible-ist pairing ever!!
For details on Tim Hanni, check out the WSJ story on him from Saturday's paper.