A friend called me from supermarket the other day. No, it wasn't a "Help, which wine!"-style emergency.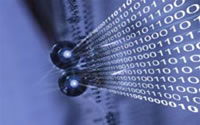 Instead, he said that the shelf talker gave the number of a global wine company to text to resolve your own wine-food pairing emergency. Just for the sport of it, I sent an SMS to the number with our own "impossible food wine pairing" of chips and salsa! And what did the computer reply suggest?
Two of their own-brand sauvignons blancs, one from NZ and one from California. A third suggestion was a zinfandel.
So how did this stack up to our collective genius? The most popular choice was to go for a slightly sweet; bubbles were also a popular option. Four people suggested SB; one person suggested zin and as one choice among six wines he liked.
So I shot them another SMS about falafel sandwiches. The reply: two California chardonnays or a California merlot. Only one suggestion in our discussion of this pairing yielded a chardonnay (unoaked, unlike the ones suggested) and no merlots came up. Ha–California merlot under $20! One last, related query: hummus. Result: two under $10 Australian pinots noirs. Ack!
Net-net: while a neat idea with virtually instantaneous delivery, this service appears more intent on making suggestions from the existing portfolio of their wines rather than ones that consumers might otherwise suggest. We'd better keep churning out our own suggestions! (for your in-store browsing on your iPhone.)