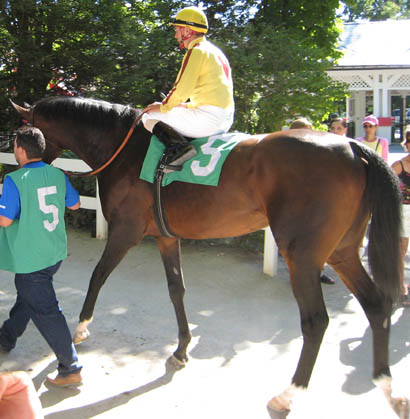 We went to Saratoga on Saturday and a horse in race 8 grabbed my attention: Winemaster! Yes, horse number five was an MW! Well, his name was Winemaster at least. Doing the classic newbie tactic of betting on horse name, I took Winemaster "across" in for a win-place-show! And with 8-1 odds, think how juicy the payout would be. So how did he do?
He was somewhere in the second half of the pack. Oh, and my "name" strategy didn't work well in race 7 either with my exacta box on Dr. Pleasure and Dr. Googles Boogles. Next time, quantitative analysis only!
What would you name your race horse to have it called out when crossing the line in first place?
And, btw, if you do venture to Saratoga, head off Broadway for dinner–we had a very good meal at Beekman Street Bistro, which has an interesting, succinct wine list to boot.
62 Beekman Street, 518-581-1816