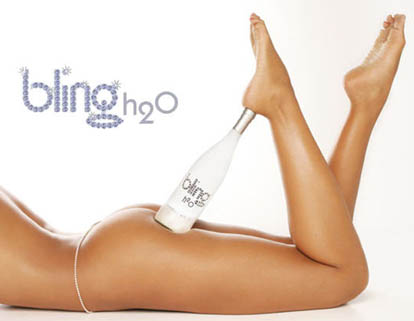 Keen readers of this site know my antipathy–nay hostility–for bottled water. I gave up the easily substitutable beverage for thirty days to offset my wine carbon footprint, allowing me to enjoy wine from all corners of the earth with a clearer conscience.
Now we wine drinkers can focus our animosity at BlingH2O. This new product apes wine by calling itself the "Cristal" of bottled water, is sold in glass bottles with wine-like sizing, a cork, and for a wine-like price of $20 a pop–and a 375ml pop at that! (The water is "bottled at the source in Dandridge, Tennessee.")
BlingH2o, you and your Swarovski crystal-encrusted, frosted glass bottle, you're on notice!!!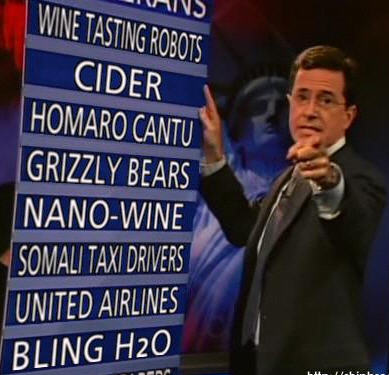 Related: blingh2o.com
More "On notice"