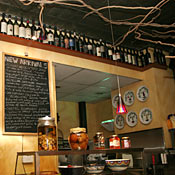 Hope to see you there! The essentials:
When: Thursday, June 7, 6:00 – 8:00 PM
Where: Il Posto Accanto, 190 E. 2nd St. (near Ave B)
How: F, V at Lower East Side-Second Ave.; J, M, Z at Essex St.
Who: you – and feel free to bring a friend!
See the original post.