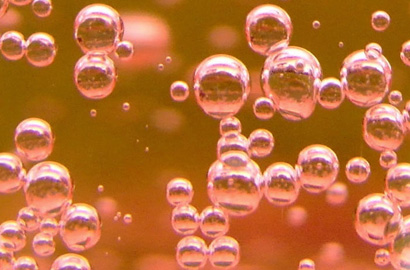 Back in the 20th century, when we were organizing our wedding, I was making conversation with the New England innkeeper where we had our wedding reception. I was living in Barcelona at the time and we were chatting about Catalan food and wine. Somehow we stumbled onto the topic of cava, the sparkling wine from the region that is dramatically less expensive than Champagne. That really got the innkeeper going. "Cava! I wouldn't wash the family dog with that!" he flamboyantly declared.
Whatever you might do with bargain bubbly, they have their time and place. I've gotten several reader mails recently from people getting married looking for advice on wines for their wedding, particularly when they have the option to source the wines themselves.
The real budget killer can be the Champagne toast. Every guest feels obliged to take a glass, whether they are going to drink it or not. Some just take a sip. Either way, there's generally a lot bubbly left in the flutes on the tables.
So here's a short list of bubbly that doesn't break the bank. Perceptive readers will notice that none of these hail from the region of Champagne. That's because entry-level Champers starts at $30 these days. I set a maximum of $15 so that we didn't send the newlyweds (or the parents of the bride) into penury–we'll let the florist do that.
Bargain bubbly can be a mixed bag with too much residual sugar and too little depth of flavor. If you end up being able to source your own bubbly for the wedding, be sure to taste a bottle before buying in bulk to ensure it is your style. The bubblies here are in my order of preference: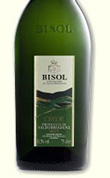 Bisol, "Crede" prosecco (Italy) $14 (find this wine)
My buddy Mark Oldman is a huge fan of prosecco. He shows a flagrant disregard for international law and calls it "Italian champagne" at his parties. Why is it a good party wine? Because it is easy on the wallet and on the palate. Sometimes I find prosecco too sweet but this Bisol is crisp and dry. More importantly, it as a good bead–the wine geek term for them there bubbles that make it so festive. Heck, I wouldn't just save this one for mass toasts–I'd drink it with plenty of food too ranging from hard cheese to an Asian noodle soup. (Importer: Vias)

Juve y Camps rose cava $14 (find this wine)
I'd be willing to bet that if my innkeeper got poured this cava blind, he do something other than wash the dog with it — he'd no doubt drink it with great enthusiasm. Made from 100 percent pinot noir, this dry pink bubbly has nice red berry notes surprisingly pleasant acidity. Drink pink.

Chandon California brut. $11 (find this wine)
My expectations were low for this one with a generic "California" designation. But in the glass, the wine surprised me pleasant fruit, a good bead, and enough sugar to make it rich but not cloying. I poured it at a tasting event recently and it was well-received. Don't be surprised if you see Aunt Marnie going around and taking sips out of the half-empty glasses if you pour this one at the wedding.
(image 1)