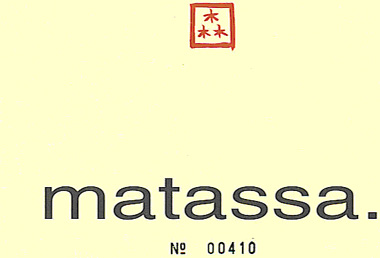 Perched in the hills and nestled in the forest not far from the sea lie the vineyards of Matassa. But the vigneron farming the land in Rousillon, on the French side of the Pyrenees, is distinctive for two reasons. First, he's young. And, second, he's from South Africa.
Tom Lubbe lives near the vineyards with his family. He developed Matassa with Nathalie Gauby and Sam Harrop, MW, who used to be the head buyer for Marks & Spencer. At a recent tasting where I tried their wines, Tom told me that the Rousillon is one of the few places in France where a young person can afford to start out since real estate in many other wine growing areas is horrendously expensive.
Tom has several vineyard parcels and he farms them all biodynamically, a sort of organic plus method. He aims to make the wines as naturally as possible and even do a preliminary foot crush and use only indigenous yeasts. The prized vineyard, in Tom's eyes, is one of 112 year old carignan at 1,800 feet above sea level. It's surrounded by a forest so Tom doesn't have to worry about pesticides from a neighbor blowing into his vineyard.
The labels have two surprising things on them. First, simplicity. Many French labels are cluttered with confusing terms such as superieur when the wine is not actually all that superior. These labels have zen-like minimalism and in fact include a kanji character on them (the one for forest). Second, Harrop and Lubbe are some of the rare quality wine producers who have thumbed their nose at the appellation system and make only vin de pays wines, specifically vin de pays Cotes des Catalanes. There are no grape varieties on the labels, however, since vdp regs state that a wine has have a 100 percent truth claim to state the variety on the label.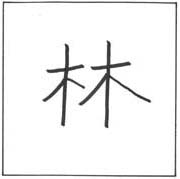 The Cuvee Marguerite is a blend of viognier and petit grain muscat aged in old Burgundy barrels. It has huge araomatic intensity and an intriguing minerality underneath. (find this wine)
The Matassa blanc is a white of rare intensity from the region. Surprisingly pleasant acidity, the wine has a wonderful well-balanced and waxy texture with great minerality and hint of Key lime and a drop of honey. (find this wine)
Moving to the reds, the "Cuvee Romanissa" 2004 is a surprisingly light and lively blend of mostly grenache with a dollop of carignan, mourvedre, and cabernet sauvignon (find this wine). Dark fruits and an alluring savory character make this a great food wine, calling out for grilled meats. The piece de resistance is the Matassa rouge, made from all 112 year old carignan (find this wine). Surprisingly light in color in the glass, the wine has a sort of rusticity on the nose that compliments dark fruit notes. On the palate the wine has a light weight yet great intensity and balance between fruit, acid, minerality and lightly peppery tannins. Really an extremely attractive red wine. And to think it is from the humble carignan…
Environmentally friendly. Good packaging. Great product. Other French producers should take note and follow the lead of Matassa (it's just a pity about the price, but hey, you can't have it all).
Total production: 20,000 bottles. Importer: Eric Solomon.