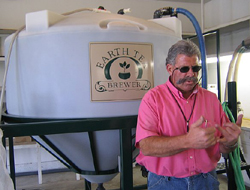 Rick Trumbull is an engaging character. He used to sell chemicals to farmers. Then he had a conversion to sustainability and organics. Now he makes compost for vineyards in the Walla Walla Valley such as Seven Hills vineyard.
I visited his compost facility in Walla Walla recently. I recorded a few minutes of Rick talking about making his compost. Get the poop and listen to the audio!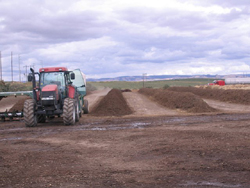 I also put up a photo of Rick in front of his "compost tea" brewer. Rick essentially steeps some compost in water, which then forms a nutritionally rich solution that can be applied to the vineyard. I never knew dirt could be so interesting.
Download audio 3mins 49secs, .wma format.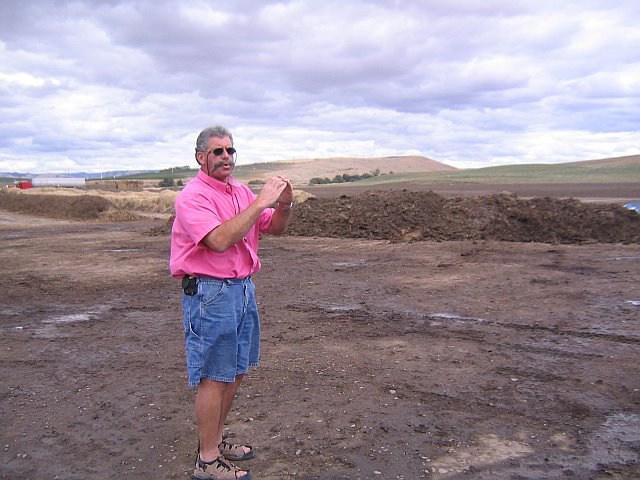 (Sorry about the wind–I'm new to audio. Hopefully podcaster Tim will be able to provide technical advice.)
tags: wine | sustainable agriculture | compost | walla walla