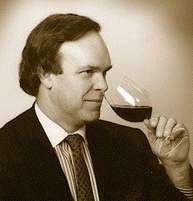 The news is out: Robert Parker's "Team America" (who knew?!) has been expanded. We made the odds and the number four most likely, Antonio Galloni, was hired. With a non-American "super-taster" yet to be announced, keep an eye on the short list where two of the top three are non-American.
In brief, David Schildknecht gets the biggest role and the promotion was enough to make him give up his importing business, an ironic twist since the man he is replacing, Pierre-Antoine Rovani, is going back into the wine trade. In addition to the Teutonic wines that he currently covers, Schildknecht will add the following regions: Alsace, Burgundy, the Loire Valley, the Languedoc-Roussillon, Champagne, New Zealand and South Africa.
Antonio Galloni must be as thrilled as the founder of a technology start-up being bought by Microsoft. His two-year old Piedmont Report will be folded into the eRobertParker database and he will assume responsibility for all the wines of Italy, a hugely diverse wine country with hundreds of indigenous grape varieties. Let's hope he tries some falanghina.
Dr. J. Miller edged out a woman dentist from Bordeaux to join "Team America." He will be responsible for the Pacific Northwest, Port, and South America but most interestingly Spain and Australia, which were in the firm grasp of RP himself. Mark Squires will cover the dry wines of Portugal.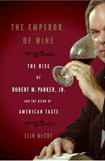 Will too many cooks spoil the successful broth that is "Robert Parker's Wine Advocate"? Yes and no. The coverage will be expanded with the team of commentators–who knows, the brown ink-on-manilla-paper newsletter may even shift to run color images in the publication and try to target a broader audience? Doubtful. The way Parker has added new staff by focusing on regions rather than say, grape variety or food pairing, underscores that he wants to build on the base of being a publication for serious wines and serious wine buyers.
But this expanded coverage is also precisely where the strength of adding more reviewers becomes a weakness. More tasters means more palates. Will they bring more diversity? On the one hand, that would be refreshing since otherwise Parker could have added wine tasting robots.
But diversity would dilute the newsletter's market power since a WA score could no longer presume to be objective, since it would vary with each reviewer. Since so many buyers buy simply based on Parker points, this would, in effect, remove the most important yardstick of quality for the auction market and throw it into disarray. How would collectors and investors know which wines to bid up?
But the wine auction market thrives mostly on Bordeaux and California, the regions that are still firmly in Parker's grasp. When he ultimately gives those up, then the WA scores will be put to the test.
Related: "The best laid plans" [Dr. V]
tags: wine | Robert parker | critics | wine auctions