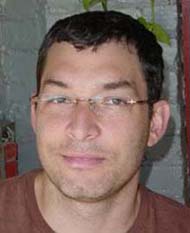 I asked Greg to send us a couple of days from his calendar so here are two days in his life as an importer of Italian wines.
7 AM – Turn on computer, go through e-mails, make breakfast.
8:30 Calls may start from Italy with questions concerning current orders if any.
10:30-11:00 – Organize the day's events if in town
11:30 -12:00 – Go to Bensenville, IL warehouse to pick up samples and look at inventories.
At this point if my colleague Debbie is in we can go over label approvals, stock, new distributors etc.
12:45 Another quick call from Italy
1:30 – 2:00 Quick lunch
3:00 First appt
4:30 Second appt (same wines usually)
5:30 Third and last appt – depending on if I am driving or walking the city and if I'm in the suburbs makes a difference.
7:00 Dinner meeting with colleagues or doing a tasting.
9:30 Back home on computer check e-mails
10:30 – 11:00 I will leave the computer but I usually get up at some point during the night because I forgot to e-mail or check something.
WHEN IN ITALY:
6am Wake get a quick bite and start driving to first appt:
8am Arrive at first appt sample wines talk logistics.
9:30am Drive to next appt
11am Arrive at 2nd appt taste wines have lunch at 12:30 1pm with owner or winemaker.
2:30 Start to next appt, phone all next days appointments to confirm.
6pm Arrive at appt sit down sample wines may or may not have dinner with winery.
9pm Find a hotel if one is not already reserved.
10-10:30 Go over the day's events organize all paperwork, etc then organize the next day's events.
Go back to The Real Wine World home page to view other segments. Send in your questions or see Greg's previous installment or see his next installment with Basilium winemaker Walter Fabbri.