What is the average tip at Danny Meyer's Union Square Hospitality Group? It is 21%.
This figure comes from John Ragan, who is the group's Wine Director. It's also the same amount that wine prices will be rising under the group's "hospitality included" initiative, which eliminates tipping at the group's 12 restaurants starting next month with The Modern. The impetus in moving to a "revenue sharing" model is that kitchen staff, in particular, will see a pay increase since they are often legally forbidden to share in tips.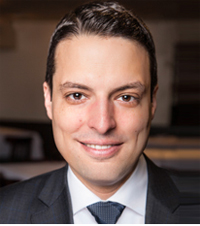 Ragan says that a diner today who buys a $60 bottle of wine actually pays $72, assuming an average tip. "It's like paying in two installments," he says. Under the "hospitality included" pricing, the bottle will simply be $72, service included.
"It's so much cleaner and easier," he says. "It's like a European model for restaurant pricing." He also compares it to Uber, which has service included, as opposed to a cab.
With total pre-tip bills expected go up about 23%, wine will have a slightly lower increase.
"We realized early on, that it would be easy Read more…