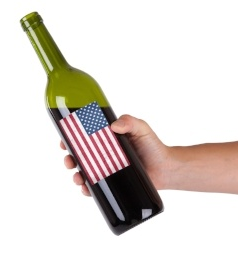 Economic policy has about as much clarity as a tank of Puligny after batonnage right now. There's some reasonable certainty about various reforms (ahem, tax cuts) but one area that is shrouded in mystery: how imports will be taxed.
Trump made trade a big issue in the campaign and has continued in the same vein, doing industrial policy via Twitter since the election. Some policy wonks think that a huge change in the tax on imports may be forthcoming. A House bill from last year sought to impose punitive tariffs on imports to shame big box retailers such as Walmart, Home Depot and Target in their purchases from abroad.
Neil Irwin, writing in Sunday's NYT sums up a relevant part of the destination-cased cash flow system:
A company that spent $80 making something that it sold overseas for $100 would pay no tax on its earnings. A company that imported goods worth $80 from abroad and them sold them domestically for $100 would pay tax on the full $100.
Perhaps there would be a carve-out for wine and gourmet items from abroad? Who knows. It's not clear if this bill was targeting the retailers as importers or retailers, a key distinction in the wine world since the two "tiers" are (mostly) legally separated. Either way, about one out of every three bottles of wine consumed in America comes from overseas and could be subject to a new import tax, if one becomes law. In certain areas, such as New York City, it's more than one out of every three bottles that is imported. And certain wine lists and shops feature imports as perhaps eight or nine out of every ten bottles on the shelf/list.
Would such tariffs be legal under the WTO? Does Trump care? Would there be retaliation against US products in overseas markets? Again, not a lot of clarity here.
But if there were a wine import tax or "border adjustments," would it make American wine better? Probably not. US producers cannot make enough wine to keep up with US consumption. And stylistically, imports can be quite different. So it might be craft beer producers that emerge as the real winners of such a policy.
Again, there's so little that's been fleshed out beyond 140 character nuggets or campaign epithets. More will come in the coming weeks and months. Until then, drink up, foreign or domestic.