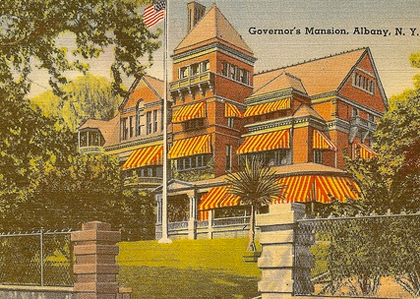 Late on Friday, Governor Andrew Cuomo vetoed a bill that would have made wine shipping easier for New York wine retailers. The bill protects wine retailers from being penalized by the NY State Liquor Authority for potentially violating the laws of other states. That's right: other states.
In vetoing the bill, Cuomo said that he did not want to make New York a "haven for entities intent on breaking other states' laws, avoiding other states' legitimately imposed taxes and regulations and selling to minors with impunity." (see full text of the statement)
Why would the Governor veto a bill that both houses passed by 90% last summer? Your guess is as good as mine. But that language about selling to minors is usually the hallmark of wholesalers' argument against liberalizing wine shipping–technology exists to collect taxes and provide age verification. Now it remains to be seen if the legislature will override the veto with a two-thirds majority.
The Governor also called on the SLA to hold "a series of roundtables" on how to modernize the industry starting next March. We shall see if these roundtables include any consumer representatives but since a recent SLA ad hoc committee did not, I will not hold my breath.
The bill stems from a long-running case of Empire Wine, a retailer in the Albany area that is active in internet sales. The SLA had sanctioned Empire for violating other states' laws and the legislature saw that as overreach, thus passing the bill.