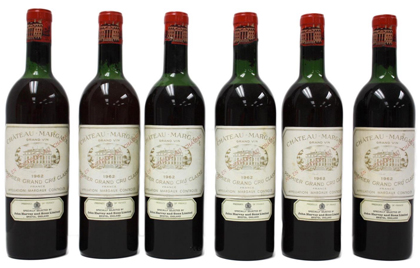 Is this the first Kurniawan wine auction bidders can trust?
Last year, Rudy Kurniawan, 39, started serving a 10-year jail term for wine counterfeiting.
Starting tomorrow, the US Marshals will be auctioning off 4,711 bottles of wine the seized from Kurniawan.
"It may sound ironic that we are selling wine that belonged to a convicted wine counterfeiter," said Assistant Program Manager Jason Martinez of the U.S. Marshals Service Asset Forfeiture Division, "but we are duty-bound to recoup as much value from the sale of these authentic wines as possible to compensate those who were victims of his fraud."
To the victims go the spoils? It will be interesting to see if the Kurniawan stigma keeps bidders away or if the third party authentication done by Michael Egan who was one of the principal expert witnesses for the prosecution will assuage those fears. (Stephanie Reeves of Houston is also appraising and authenticating the bottles.)
The wine has been stored at a California wine storage facility while Rudy Kurniawan himself is serving his sentence at the Taft Correctional Institute.
Bidding for the wines on the block begins online tomorrow and continues on December 1. There is no buyer's premium at the US Marshals' Kurniawan wine auction. And, well, caveat emptor.