Many sommeliers find a niche of wines they love and make their restaurant a standout location for those wines. Pascaline Lepeltier has done this with chenin blanc at Rouge Tomate, Thomas Pastuszak with New York Riesling at NoMad, and Patrick Cappiello with grower champagne at Pearl & Ash.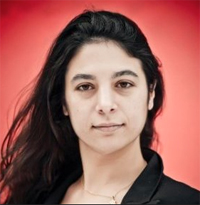 There's a new entrant into the niche game: Tali Dalbaha is showing Bordeaux some love. The wine director at City Winery in Manhattan has assembled all 61 classified growths on her list. Wait, Bordeaux? Yes. Studying for the theory portion of the Master Sommelier exam last year, she was struck by the challenge of assembling the current wines (all the wines are from the heralded 2010 vintage) from the famed classification now celebrating its 160th anniversary. She approached City Winery owner Michael Dorf who joked that his first reaction to her proposal was: "How much?"
After convincing Dorf, Dalbaha set about finding all the wines, which was not only pricey, but tricky. Now, she says, they are the only restaurant in the world to offer the complete lineup of Bordeaux 1855 classified growths.
"This is a great way to introduce people to Bordeaux," she said. "People love to say that they had a Bordeaux."
Defying a current trend in sommeliers that have given Bordeaux less space on wine lists, Dalbaha told me, "I love merlot. I think it is a great grape." (Perhaps a spotlight on Pomerol will be next?) She continued that "some young sommeliers feel ashamed to say they like Bordeaux. But they shouldn't."