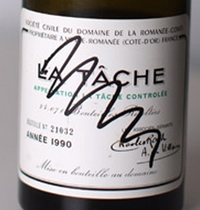 Last week, a story broke about The White Club, a group with $25k annual dues that staged lavish, wine-centric dinners around the world. We mentioned the fill-and-refill scam in Friday's post about fake wine.
Since then, some details have emerged about the attendees. Jancis Robinson published a post detailing how she had attended three of the White Club dinners and was "taken in" by the organizers (adding, "My colleagues John Stimpfig and Neal Martin were too."). She suspects that the wines at the first dinner, outside of Copenhagen, were mostly real. By the second dinner, in Bern, the pouring was taking place in another room. And by the third dinner, in November 2011 in Hong Kong, she writes that the organizer "by this point must have thought I was a real mug because it was quite clear that many of these wines were not at all as they should be. It was all decidedly embarrassing." She has removed any comments about the wines from her site.
Neal Martin, author of Pomerol and Wine Advocate contributor, has yet to comment on The White Club. Over on WineBerserkers, a commenter posted one of Martin's tasting notes for a Petrus 1970 from one of the dinners: "This is probably one of the finest bottles of Petrus I have encountered. Drink now-2030. Tasted September 2012."
Old bottles are famously variable. In fact, there's a saying that there aren't good wines, there are only good bottles. Apparently there are also fake bottles. So, remind me, what's the point of tasting old wines (especially not ex-cellar) and publishing notes on them? At the very least, participants should be obliged to take a big shot of skepticism before proceeding.