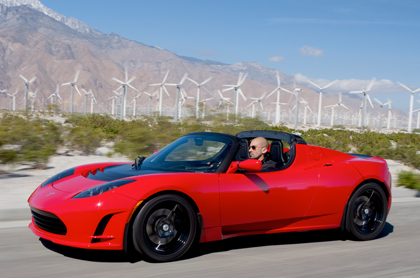 Elon Musk is an innovator–probably everyone who's picked up the business pages recently knows that. Not that I've ever driven a Tesla, but I am a huge fan of everything he's doing. While the gigafactory, the hyperloop and the electronic car that goes 0 – 60 in 5.6 seconds may have gotten most of the attention, he's also taking on a lot of entrenched interests.
First and foremost is how cars get sold in America. States regulate the sale (and service under warranty) of cars and a frustratingly large number mandate that sales occur through an independent dealer, not the manufacturer–so you buy your Jeep from John Doe Jeep, not Chrysler directly. A paper suggested a savings of 8.6% per car if cars were sold directly to consumers.
Tesla is challenging the status quo stores that it owns, selling directly to consumers. And, as you may imagine, existing dealers are not happy about this and have succeeded in blocking Tesla from having sales and service centers (look at the "galleries" and nonsense surrounding the sale and service of their cars in Texas). Yesterday, Chris Christie approved a rule mandating that all car sales in New Jersey must go through franchises. At face value, it's funny dealers feel threatened from a car that starts at $70,000 and has less than one percent of auto sales. But, in that regard, it's like wine since winery-direct sales tend to be small and higher-priced but still scare existing wholesalers enough to try to stifle them at every turn.
Even though Musk is really one of a kind, it's still worth asking: who will be the Elon Musk of the wine industry? As with cars, wine sales are mostly regulated at the state level and most states similarly mandate the role of intermediaries. This has served as a thorn in the side of innovation in interstate wine sales for a long time.
The only one who could be the wine industry's Elon Musk is Jeff Bezos. Amazon is a massive retailer that's also massively innovative: if they set up a wine warehouse in say, New Jersey, and sent wine around the country from there, they could have the heft to bend some local regulations their way. But, instead, they have chosen a model for wine retail that complies with the status quo, rather than trying to break it.
Other than that, the wine industry seems short characters in the mold of Musk. Either that is depressing if you are looking for change. But, more optimistically, the field is wide open! Do you see anybody transformative, inside the industry or out, who could shake things up?