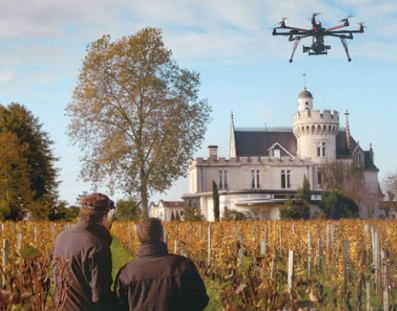 Bernard Magrez, owner of 40 chateaus/wineries around the world, has floated a first for Bordeaux: unmanned drone surveillance.
Vitisphere reports that he has purchased a €50,000 octocopter with a camera to surveil his own vines at the rate of 25 acres an hour. That compares with a rate of about ten for a team of eight humans. Maybe the drone will spy on workers to see if zey are ze nap in ze vineyards??
The drone has a range of eight miles and can go 8,000 feet high. No word if it can also deliver Amazon orders. But it will probably contribute to promotional videos for the estates.