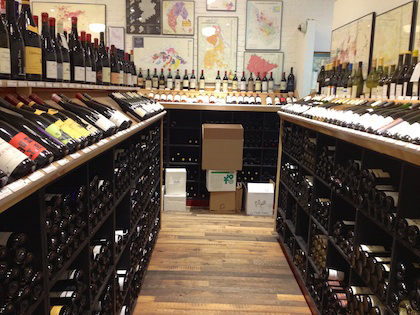 Crain's New York ran a piece over the weekend pointing to a 14% rise in wine shops in NYC since 2010. Will the proliferation of shops "bottle up profit" they wondered?
The short answer is: no.
There's a huge thirst for wine in America right now and especially in New York City. The city has some terrific shops and, throwing in the knowledge and offerings at the city's restaurants and wine bars, it is today the best wine destination on the planet (here's looking at you, Paris). Sure, the existing 1,368 wine shops can serve the city's residents and tourists. But a growing market that's relatively protected (grocery stores can't sell wine) will probably mean more stores in the coming years.
Today, there are discounters and full-service shops. There are ones focusing in small estate wines and others with lots of well-known brands. There are shops with particular slants such as selling wines made by women, wines from California or Chile, wines from a single importer, shops that sell wine by occasion or food pairing rather than region, or shops that have tastings every day of the week.
Not all of them will succeed. But the more the merrier. While some of the unsuccessful approaches may be reoriented in another four years, I'd venture to say that, barring economic collapse or a shift to allow chains or wine in grocery stores, the number of wine shops will be higher still, by a similar measure as over the last four years.
One thing that could improve the finances of these small shops (chains are not allowed in NY), is if they could also sell craft beer. That happens in Connecticut and levels of social unrest are not higher as a result. In places like Illinois or New Jersey, wine shops can even sell gourmet comestibles, such as cheese. Imagine!
Map of my favorite NYC wine shops