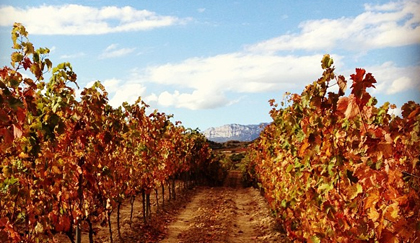 A glass of pinot noir from one place often tastes different from a glass of pinot noir from another distant site. While it's hard to control all the variables such as grape ripeness and winemaking, the resulting differences are often ascribed to the terroir, or growing microclimate. It's such a powerful yet nebulous concept that the French institutional structure for most winemaking (the AOC system) is based on protecting terroir.
However, a study that appeared today by some American researchers suggests something less prosaic: microbes. The fungi and bacteria that appear on grapes and subsequently in pre-fermented juice (called "must") affect the rate of the fermentation. They appear to have stable characteristics within regions but vary across regions according to data amassed from 273 samples for the study. The researchers, David Mills and Nicholas Bokulich of UC Davis as well as John Thorngate of Constellation Brands and Paul Richardson of MicroTrek, Inc., used new methods of studying genomic sequencing to arrive at their findings, published in The Proceedings of National Academy of Sciences.
"The reason I love this study is that it starts to walk down a path to something we could actually measure, David Mills was quoted as saying in the New York Times' account of the study.
The findings are both interesting and possibly powerful. All things being equal, wines from different places do tend to taste different; if wine microbes can explain the science behind terroir, so much the better. Where this powerful insight could veer into a vinous horror film is if microbes can be harnessed or replicated to make wines from less expensive regions approximate wines from more expensive regions.
But, then again, maybe it wouldn't be that disruptive since people who pay up are often drinking the label, as it were, rather than what's inside the bottle.