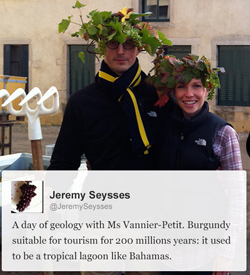 With the Twitter IPO in the news this week, and the new in-line graphics and better threading of discussions, you're probably wondering: who are some great wine people to follow on Twitter?
Well, I have just what you need over on foodandwine.com. I put together a list of 16 wine people ("infulencers") worth following on Twitter. Clearly, there are many more, but this is a good start.
Check it out and excellent graphics, typical of the excellent work by the folks at F&W. Hit the comments with your suggestions of good folks to follow. Also, what do you hope to get out of wine on Twitter?
Sincerely,