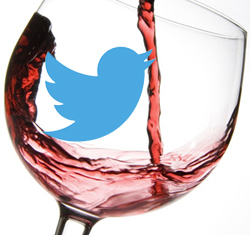 There's an excellent story on Gary Vaynerchuk in Sunday's NYT business section. Gary left Wine Library and WLTV couple of years ago to start a firm providing social media marketing and–surprise!–he's bringing his trademark thunder to his new field. Vaynermedia now employs 290 people and has a list of top companies as clients. Congratulations to Gary–it seems he is well on his way to his dream of owning the NY Jets.
We haven't checked in here with wine and social media for a while, so it's worth discussing. Wineries seem the most ham-fisted at social media. While some interactions between wineries and consumers seem possible and natural, many more seem forced. If I tweet about a wine I had recently, do I really want the winery giving me virtual high fives? No, that would seem like trolling. Similarly, if a winery simply retweets every tweet mentioning their wines, why should a consumer follow them? Wineries face the crucial problem that while a consumer may be into wine in general, the consumer may not really have an allegiance to one wine/winery, especially on social media. More often than not, it's the people behind the wineries (such as Jeremy Seysses or Randall Grahm) who have better tweets than an official winery account, which too often seem blatantly commercial and gains little traction.
Wine shop staff can use social media to great effect, as Wine Library TV illustrated. But if all they offer is a stream of tweets or updates relating to prices it can get dull, even if they have a deal of the day, which you will rarely see from a winery. And shops have the ability in many states to hold events in-store, which can mean free tastings. Or shops can offer links to stories about wines they stock or otherwise engage in intelligent conversation. Wine bars and restaurants also seem better suited to the medium than wineries as sommeliers such as Patrick Cappiello or Michael Madrigale have shown.
As the NYT article points out, social media advertising can be self-defeating: if a model proves successful, it will be imitated ad nauseam, which will eventually annoy the hell out of everyone who will leave the platform.
What do you think: is a blend of social media and the wine biz impossible or essential? Who does it best on the whole, wineries, wine shops, or wine bars/restaurants?