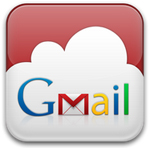 Gmail introduced some filters last month that pre-sort your email for you: if you're not one of the half a billion users, emails that seem like bulkmail now get automatically sorted into a "promotions" tab out of the main inbox. I personally like it as it means fewer distractions. I check in once a day for 30% off skinny jeans coupons and discounts on backpacks at REI.
But I may be an anomaly since there's an article in today's Times that has a lot of hand wringing from email marketers. Apparently they feel that the "promotions" tab is tantamount to Siberia. The story didn't have any actual data about a decline in open rates but it did mention that a few companies are clamoring to get dragged out of the promotions tab and waving special discounts to consumers to do so.
The wine industry has grown increasingly fond of email marketing in recent years, perhaps too fond as some retailers pummel inboxes several times a day with flash sales, special offers, and even just regular old offers. If anything, wine emails still seem a blunt instrument, spewing forth a barrage of offers, ranging from sweet to sparkling and every hue of wine. Wine emailers could take a lesson from Gmail and pre-filter offers higher up letting consumers just get pings about regions or styles of wine they are interested in and dropping other emails. There's so much talk of mining consumer preferences, the one-size-fits-all model for email marketing seems from a bygone era. By maybe after the Gmail filters, email marketing itself may be taking a hit.
What do you think about wine sales emails today? If you're a consumer, do you get too many? And if you send them, how has the Gmail filtering affected your open rate or sales? Oh, and if you subscribe to this blog's posts using Gmail, be sure to drag them into your "primary" inbox. 😉