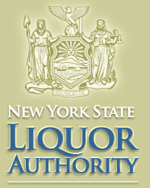 New York law states prohibits wine shipments from New Jersey retailers to NYS residents. But you'd never know it since New Jersey is home to many wine shops that sell wine online to New York and beyond. One of the state's highest profile retailers is Wine Library, popularized by Gary Vaynerchuk who once streamed 1,000+ videos from the store.
In a staggering change of direction, the New York State Liquor Authority has now decided to enforce the law on the books. In a letter dated 8/12/13 that has not been seen publicly even though it is on the SLA website, the SLA instructs Wine Library to "immediately cease and desist" sales to New York residents. Wine Library did not respond to a query for comment.
Over the past decade, New Jersey has turned into one of the most vibrant states in the country for online sales. Beyond Wine Library, it is the home of Wines Til Sold Out, which last year stated they have $70 million in annual revenue. WTSO did not immediately respond to a query whether they also received a letter. Many other retailers based in New Jersey operate on thin margins and often jockey to display the lowest price of a given wine on wine-searcher.com.
Clear losers in this are New York wine consumers who will lose a major source of wine selections. It does make New York state taxpayers who enjoy wine wonder whose interest does the SLA serve? And why change the enforcement now? And what would it take to revert to status quo ante and restore sales from NJ wine stores but with all above board?
The winners under this would appear to be New York wine shops as consumers might refocus their shopping at in-state retailers. But they could also direct shopping to retailers in California or elsewhere.
One New York wine retailer who thinks otherwise is Daniel Posner of Grapes The Wine Company in White Plains. He says "the trickle down effect is very bad. New Jersey is likely to enforce their ban of wine shipping against NYS retailers." He continued, "Thirty seven states have banned wine shipping from retailers outside the state. All they need to do is enforce their own laws."
Whether the SLA will crack down on other states remains to be seen.
The SLA has a three-person board of commissioners. The Chairman is Dennis Rosen who is in charge of day-to-day operations. Jeanique Greene is also a Commissioner and serves on a per diem basis. The third seat is vacant. The Governor appoints commissioners for terms of three years and the state senate offers advice and consent on nominees. A query to the SLA about plans to fill the vacant seat did not meet with a reply.