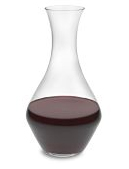 Another decanting article = sigh, right?
I gave the topic a whirl in an article over on wine-searcher.com to separate the good advice from the sediment.
I am not even synthesizing it here since it would be as reduced as a young Cornas; uncork something and surf over to check out the whole article.