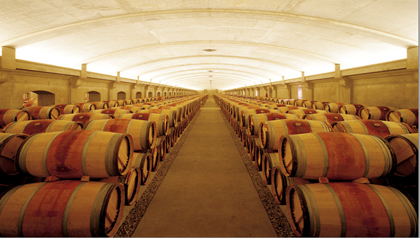 Thirty years ago, the Japanese company Suntory bought Chateau Lagrange, a third growth.
I checked in with Bruno Eynard, general manager and wine maker, in advance of the chateau hosting the Fete de la Fleur last month. He had observations about global warming, China and the US, as well as observations on the patience and capital required in rebuilding the biggest classified growth.
Check out my piece over on wine-searcher.com. Above, comparative photos of the vat room in 1983 and 20013.