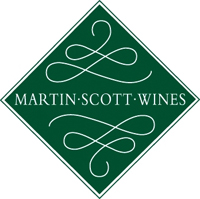 Consolidation strikes the Empire State: The Vintner Group, the Virginia-based distributor, is acquiring Martin Scott Wines, a distributor based in Lake Success, NY.
Founded in 1990 by Martin Gold and Scott Gerber, Martin Scott Wines has grown to have a thick "book," distributing wines from about 450 wineries, ranging from Domaine de la Romanée Conti, Bonneau du Martray, and Jacques-Frédéric Mugnier in Burgundy to Ponzi Vineyards and Chateau Montelena from the US.
The Vintner Group, formerly known as The Country Vintner, is an importer and wholesaler of fine wine and spirits. CEO David Townsend has led the company on an acquisition spree of late and the company now has operations in nine states in the mid-Atlantic and southeast. They now add New York, New Jersey, and Connecticut to that list. According to Shanken Daily News, the company recapitalized in the mid-2000s and now have Brockway Moran as a private equity partner.
What does this mean for the New York City wine market? If you're in the trade, share your thoughts in the comments. Here's a link to the press release.