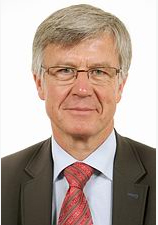 In 1789, the price of bread surged in France. And in heads rolled as a result.
Another symbol of France–wine–is being threatened with a 1,000% tax increase. Will riots break out across the country?
Who is the man with a set of grapes big enough to dare provoke the ire of the French winegrowers and wine consumers? It's Yves Daudigny, a socialist senator from Aisne ("The Fightin' Aisne") in Picardie. I bet they don't even make wine in Picardie! Wait, what's that, Jimmy? Champagne is partially in Aisne, Senator Daudigny's district? Okay, scratch that.
The Senator is clearly a tough nut to crack. Last year he proposed a 300% tax on palm oil in what was dubbed the "Nutella tax." Mmm, taxes so high you can spread them on your bread in the morning.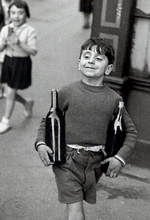 Now he's unleashing his tax machine on the wine industry, proposing to raise the tax from three euro cents to €0.30-€0.60 a bottle! This would bring it inline with beer and spirits. But we all know that beer and spirits deserve that tax. Was there ever a black and white photograph of a child toting a six-pack and a bottle of Johnny Walker under his arm? Non, monsieur!
Senator Daudigny, taxing wine in France is like taxing being French! It's un-French to even consider it! Moreover, why would you want people to drink less wine? The wine industry is struggling because French people are not drinking enough of the stuff. If you really want a radical reform, try uncorking a take-your-wine-to-work day. Or Hug a Vigneron day. Or how about a subsidy for French wine? It's already so expensive that people in Hong Kong are bidding bottles to stratospheric levels! Or subsidize hipster wines from the Jura or the Loire to jumpstart exports to Williamsburg and San Francisco.
Don't make the winegrowers stage protests outside your office with pitchforks and corkscrews!