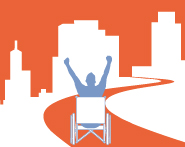 This Saturday, 80 wines and a swirl of NYC's leading sommeliers will be on hand at Le Du's wines for a benefit tasting. The proceeds go to Wheeling Forward, Yannick Benjamin's non-profit that, in his words, "aids those that are disabled to get back to everyday life." Yannick was profiled in the WSJ a few weeks ago.
May 4, 1 – 4 PM, $50 in advance, $75 at the door
And on next Saturday (May 11): forget "the one percent" from last year's election–there's a tasting in Healdsburg focusing on "seven percent." No, this isn't an Occupy Healdsburg event. It's actually a celebration of wines made from obscure grape varieties–the many that dwell in the shadow of the 93% of the top eight well-known ones.
Drink like a California hipster with wines from these wineries being poured: Arnot Roberts, Bedrock Wine Co., Broc Cellars, Dirty & Rowdy Family Winery, Forlorn Hope, Idlewild Wines, Jolie-Laide, Leo Steen , Massican, Matthiasson, RPM, Ryme Cellars, Stark Wine, The Scholium Project, Two Shepherds, Unti Vineyards and Wind Gap.