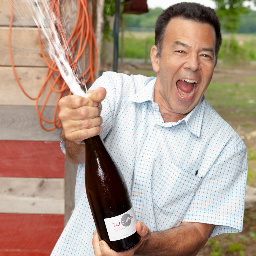 La Paulée de New York is coming next week. It has spread to include some pretty incredible events from Wednesday to Saturday, ranging from $75 – $4,750. Daniel Johnnes described it to me as an "uncontrolled, unplugged, unleashed expression of Burgundy." I wrote a detailed piece about it over on Wine-Searcher.
One part that couldn't make it into the story was a comment Johnnes made regarding whether Burgundy Burgundy as the wine of the moment. He said that sommeliers love Burgundy and that the wines are really on a tear. "There's more great Burgundy being made today than ever before," he said.
"I Kind of worry about trends. If thing are trends, then trends end. It's important to promote with young sommeliers and keep it really healthy and strong. I want to do my best to keep it that way and fight hard to dispel an elitist image. If it develops that image, it will go the way of Bordeaux. That's the perception of Bordeaux. I would hate for people to start talking that way about Burgundy–never visiting the region or not even wanting to or thinking that it's for rich people. Burgundians make the human connection easier: they're in the vineyards, on the tractors and in the cellars."
Check out my story on wine-searcher.