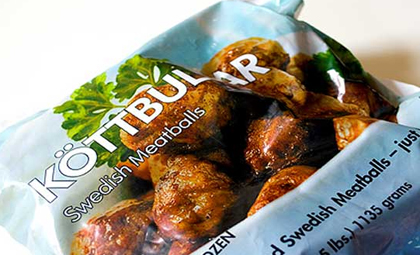 The world of processed meats has been on a wild ride lately: the starting bell rang in mid-January when burgers in the UK labeled as beef were found to contain horse meat. This prompted more inspections and the labeling scandal went from a trot to a gallop when Irish processors were found to have 80% horse meat and some UK grocery store meals contained 100% horse meat.
But the scandal got fresh legs yesterday when Czech inspectors found traces of horse meat in IKEA meatballs, the furniture store's signature food item. To riff off a tweet from Daniel Gross, if you have some meatballs before starting to shop at IKEA, are you putting the horse before the cart?
While some may find this hard to swallow, eating horse meat (or not) follows cultural norms. In France and parts of Asia, eating horsemeat is not taboo and the recent scandals have stimulated an appetite for it in Quebec. So what say you: which wine to pair with IKEA meatballs? A little Cheval Blanc? Or is it…impossible?!?