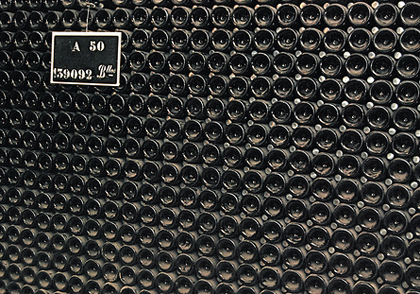 What has one end go down a little while another end pops up? It's not a seesaw; judging by recent data, the answer to this riddle is Champagne.
Champagne sales fell 4.4% last year to 308 million bottles but were flat by value according to data released by the CIVC last week. France and the rest of the EU popped fewer bottles of bubbly by 5.6% and 7.1% respectively; together, they comprise 80% of Champagne sales. The official press release highlighted strong sales in Japan and Australia as well as growth in emerging markets.
Sales in the US market were not released but Shanken Daily News reported, presumably from their own data, that sales of Champagne fell 16% by volume and 25% by value in the first half of 2012.
I spoke with a representative at a leading importer of grower champagne who said their sales surged 20% last year. In fact, their Champagne portfolio is what is drawing new accounts for them as buyers are attracted to champagne from small producers who have a link to the land. Wine shop managers have also told me about strong interest in grower champagne at the retail level. Grower champagnes clearly represent only a niche in the bubbly market but it is a growing niche. Will the big houses take heed and start focusing more on site-specific wines?
Maybe the sluggish economy is causing brand-oriented champagne consumers to switch some purchases to Prosecco. Or they are following instructions from hip-hop artists and dabbling with Moscato.