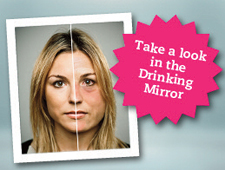 Health officials in Scotland have come up with a new weapon in their campaign against excessive drinking: an app that makes you look fat. And old.
The app, called The Drinking Mirror, shows a projection of what the user may look like if they keep drinking at current (elevated) levels. The results are not pretty. But, seriously, who would use such an app other than people who had been drinking?!
Oddly, the app targets mostly women even though they have a lower incidence of excessive drinking. And the app translates alcohol units only as wine, not other alcoholic drinks. WWTJT? What would Thomas Jefferson think? He preached the virtues of wine as a drink of moderation compared to, say, whiskey. Of note: scotch doesn't figure in the campaign from Scotland.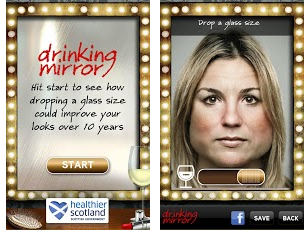 Curbing the Wine Habits of Scotland's Women: Yes, There's an App for That [Wired]