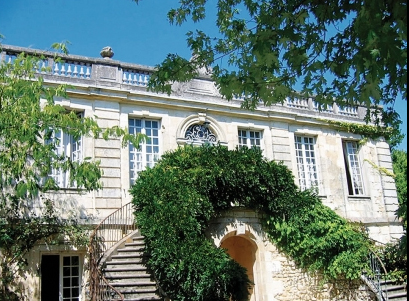 A Russian businessman bought a fixer-upper chateau dating from the 18th Century among the vines of Bordeaux. He ordered some renovations, went out of town, and returned to find the entire chateau a pile of rubble.
Reports vary on the size of the fixer-upper, but the rental site for the chateau said you could have a couple hundred friends for a seated dinner.
Builders had been instructed to remove one of the outbuildings but instead razed the whole place.
Owner Dmitry Stroskin vows to rebuild the structure as it was before. He has already ordered one and a half million euros of stone from a local mason. And probably popped a few Advil.
Chateau Bellveue rental site at 53, avenue de la Chapelle, à Yvrac.
[Sudouest, French news video, NBC News]