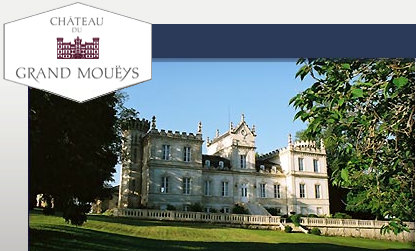 The other day, when Jeeves brought me the New York Times' "Great Homes and Destinations" section on a silver platter in my wood-paneled drawing room, I poured a spot of claret and settled into my leather wingback chair to catch up on what's been going on.
Lo and behold the Chinese have been buying properties in Bordeaux! Fully 20 of them in the last four years! That only leaves about 8,500 for them to buy. The story–quite detailed–reveals that Chinese buyers are attracted by property valuations that have fallen over the past decade, usually shop in the €5 million to €8 million range, and like a chateau on the land with a bit of history. One chap just picked up a 10-bedroom castle on 420 acres for €5.95 million! He'll sell almost all the wine back in China. Also, with their domestic economy slowing, the Chinese have been looking to diversify their holdings and have even been buying wineries in the Hunter Valley and Napa. I wonder what kind of values they have found there.
If Jeeves hasn't brought you the "Great Homes and Destinations" section, you can also read it with one of those computer things that I've heard about.
"Mixing Romanticism and Business in a Bordeaux Chateau"