California banned the sale and production of foie grasas of July 1. Now, a politician in the heart of a foie gras-producing region of France is hitting back: by calling for a boycott of California wine…Ooh, that will bring the industry to its knees!!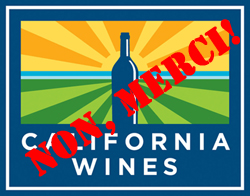 As silly as it is to boycott foreign coal in Newcastle, as it were, this is the first time that I recall American wine as the object of a foreign boycott. Sure, whenever diplomatic feathers are ruffled between France and the US, such as the 2003 showdown in the UN, French wine gets dumped down drains in protest. But when foreigners object to US policies, they usually boycott our larger consumer brands, such as Coca Cola or McDonald's. So this ignominy is a historic first even if it has no economic impact.
Good thing the politician didn't call to action another California industry that his constituents might have, er, found a little more difficult to swallow: boycotting Hollywood movies.
Related: "San Francisco Restaurant Claims It Can Serve Foie" -HuffPo
My visit to a foie gras farm