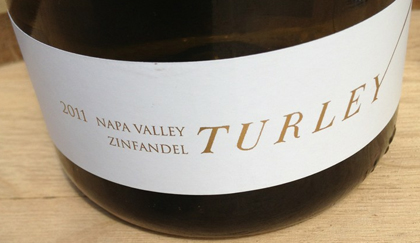 Remember wine in a can from a few weeks ago? Or the headline ""Beringer launches White Zinfandel Moscato"? Here's something else to make your head spin: Turley…11.2% alcohol…pink wine…Yes, Turley, the icon of high-octane Zinfandel, has released a "white Zinfandel." Jon Bonné tasted it and called it "refreshing…with surprising depth." Bar Tartine in San Francisco tweeted that it was "so delicious."
In other California low-alcohol news, Food and Wine as well as Eater highlight nouvelle vague microproducers making relatively affordable, atypical wines from California. That's three articles this week, so it is officially a trend to write about the trend. As I mentioned on Wednesday, perhaps the most interesting part of the story is that these acid-hounds are casting aside the selling-wine-by-numbers approach that has served as the sales model for the industry for so long. The Eater story digs into that aspect.
And you may have heard about passing off cheap Burgundy as more expensive wine. But, unrelated to the story of Rudy Kurniawan, authorities have arrested four executives at Labouré-Roi on suspicion of fraud.