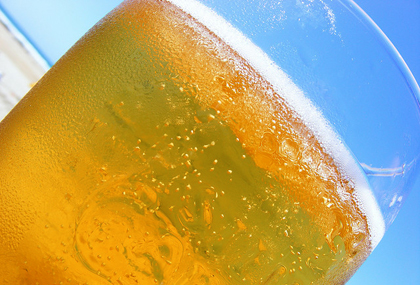 I am drinking a crappy Mexican beer.
There, I said it. Cast your Chateauneuf stones at me and throw me out of the wine temple if you must! But it is a sunny 75 degrees and I just got back from a rigorous morning of making sand castles on the beach.
So here's something for you to puzzle over the grill: why can crappy beer be so refreshing while crappy wine is always so…horrible. The carbonation? The lower alcohol? The chill factor? Have your say in the comments. And happy Memorial Day weekend!