DrVino: Michel Rolland has an autobiography coming out? A magnum oakus, surely.
CraigCamp: hear the Oxygen network picked up the rights and will turn it into a micro-series
Wink Lorch: Bet it will appear late 😉
OlivierLandry: A very ripe comment on your part, good sir. #RollandPuns …I think we've extracted everything we could out of this…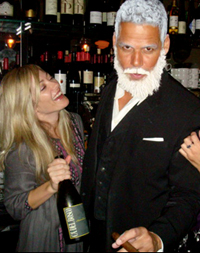 In meme action, consider #mostinterestingsommintheworld:
@WineauxDLynnP: He finished inventory at Berns in 40 minutes.
@JosiahBaldivino: He taught Jesus how to turn water into wine.
@DrVino: He doesn't decant because sediment is afraid to come out of the bottle.
@alpanasingh: He is a She
@ganzer_wein: (s)he routinely sells wines for $5000 a pop from the DRC…democratic republic of Congo
@JeremySeysses: He decided not to have his own label.