It's the time of year when distributors and/or importers have annual (or semi-annual) portfolio tastings. These are opportunities for breadth, not depth, as hundreds of current release wines (and occasionally some older ones) are put out on tables, often with the winemaker pouring. Yesterday was the Polaner Selections tasting and I dropped by for a while in the second half. Below are a few impressions and photos.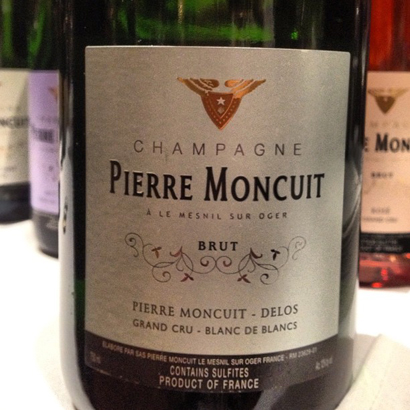 Pierre Moncuit – Quite delicious champagnes, overall. Mostly the range consistes of blanc de blancs from Mesnil, but the rosé has 25% pinot noir from Ambonnay. The blanc de blancs grand cru [cuvée 2008] has depth and minerality, a stony core that pleasantly lingers. The Hugues de Coulmet has a creamier quality that is more easy going, while the vintage 2005 has a still-wine character that brings depth. The rosé has a lip-smacking acidity. All the wines have about 7-8g residual sugar.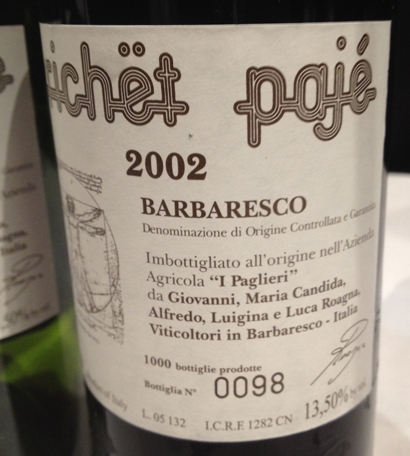 One of the most exciting tables in the large room had the Piedmontese wines of Roagna wines and Cascina delle Rose, new to me and new to Polaner. Luca Roagna makes an array of wines from a solid dolcetto all the way up to the impossible to find Crichet Paje. All the wines bear the signature of firm tannins that cry out for cellaring. The Crichet Paje on the table from 2002, a poor vintage but a great wine. Really, a WOW! kind of wine that has amazing complexity despite the relative youth.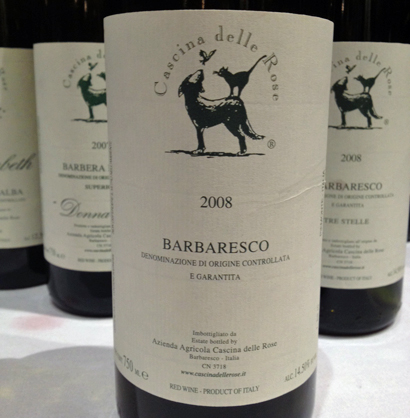 The wines from Cascina delle Rose had more accessible tannins but that's not to say they were soft; rather, the wines possess a gorgeous tannic intrigue of layered complexity. The dolcetto, which retails for about $20, is very pretty. The 2008 Barbarescos are delectable treats. It was a delight to discover the wines from this eight-acre estate and I will look out for them in the future.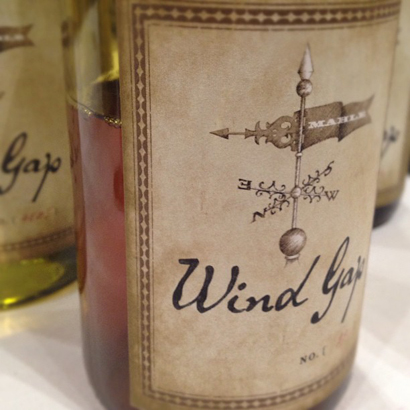 Over in the domestic wine area, Pax Mahle of Wind Gap and Duncan and Erin Meyers of Arnot Roberts made for some good tasting. Of the Wind Gap wines, I found the 2010 Windsor Oaks Vineyard Pinot Gris, which sees about 100 days of skin contact and has a resulting orange-y hue, good acidity and a phenolic quality. Quite fun.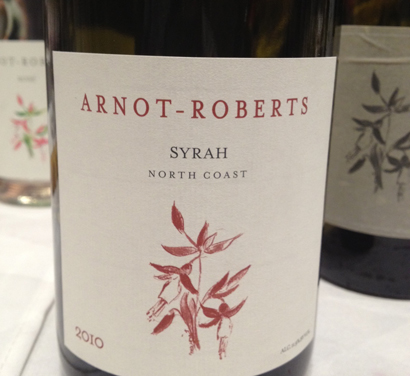 At Arnot-Roberts (pronounced "are-nit" since it's Scottish, Duncan confirmed, not French), the luminescent 2011 rosé from Touriga nacional really has ebullient fruit, crackling acidity, and 12.4% alcohol. This whole cluster wine (not saigné) is a terrific vin de soif, if that still applies at $25 retail. The 2010 Clary Ranch Syrah had lots of similarities to a St. Joseph, including an alluring herbal quality, good weight and an elusive olive note.
There were lots of great wines in the room including Mascarello, Huet, and many more. (Sadly, Conterno was already gone by 2:30.) The apple and pear ciders from Eric Bordelet's ancient trees were clean and enticing.
Were you there? What did you like?