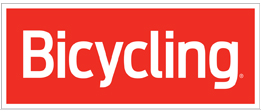 I love cycling. I live in the rolling country of Westchester County, NY and one of the perks of the freelance life is having the flexibility to rack up the miles on two wheels.
I also love a good craft beer. As do the editors of Bicycling magazine who write often about many delicious brews to pop after a ride. While beer is refreshing, it's not the only drink in town: head over to Bicycling.com for my list of "10 refreshing post-ride wines." It was a fun assignment, blending two of my passions. Given that we've had a mild winter here, the list focuses on lower-alcohol and higher acidity wines. I only included one full-bodied wine but it is still refreshing in its category.
Do you cycle? Do you ever pull a cork after a ride? Or after a ride and a recovery drink?